Lascaux Impasto Gels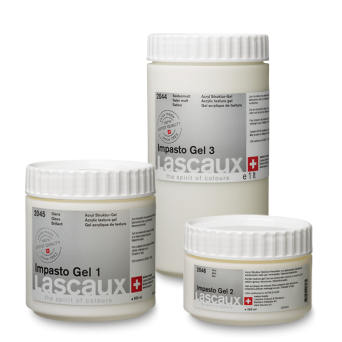 The transparent and age-resistant Lascaux Impasto Gels lend paints more body and volume.
Lascaux Impasto Gels are applied directly, mixed into, or painted over with acrylic colours in order to achieve different textures and gloss levels. They can be used as painting mediums: added to Lascaux acrylic colours, they slow down the drying process, enhancing transparency and increasing the yield. Impasto Gels are elastic and will not crack even in thick layers. They feature good adhesion.