Lascaux screen printing system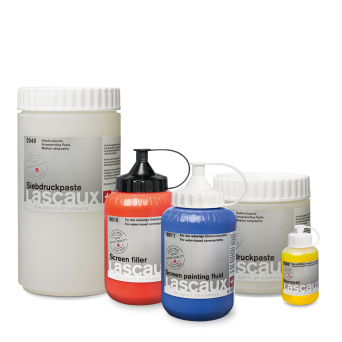 The water-based Lascaux screen printing system is solvent-free and represents a clean and safe printmaking method.
This screenprinting system is the modern alternative to conventional solvent-based printmaking methods – safer, healthier, more environment-friendly, and easy to learn, thus allowing for use of Lascaux colours in screenprinting.
Go to
the water-based, highly concentrated acrylic screenprinting paint by Lascaux.